At the time of Vienna Congress in 1815 in Europe, a jumla was very famous, "If Europe sneezes one country, then Europe suffers."
But I find this ancient idiom often very accurate for our film industry.
If a filmmaker sneezes in Bollywood, then the whole film industry suffers.
Because we often see that if a movie on a subject is a hit, then almost all the filmmakers start filming on the same theme.
Nowadays this thing can be seen as biopic films.
In the past few years, many filmmakers have gathered to make a biopic film, just like some of our biopic films are getting hit-super hit.
So the country will soon have a storm of biopic films.
At present, the work of about 25 biopic films is going on very fast, and it seems that soon some producers will be exposed to biopic film projects.
While the probability is that in the year 2019, only about 15 biopic films will be available to viewers.
Big beginning of biopic from the first month of the year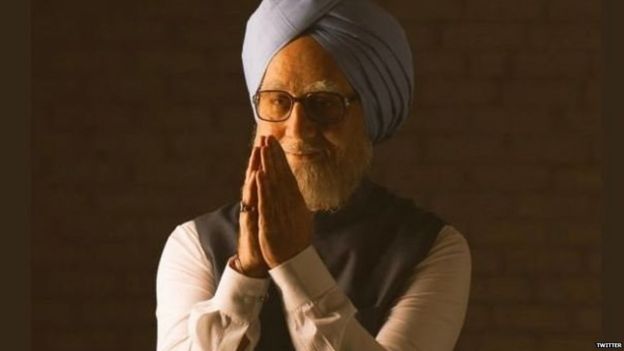 Signs of this year are going to be named after biopic films only in the first month of the year.
Initially, the film 'The Accidental Primerister', released on January 11, is based on the ten years of former Prime Minister Manmohan Singh's life when he was the prime minister of the country for ten years.
Even here, another film Uri, which was released with this film, is also based on the true incident, after the Uri attack, the Indian Army had entered Pakistan to seek revenge from Pakistan and had freed the enemy six sixes by making a surgical strike.
Here again, on January 18, two films are also biopic.
Among them Avinash Dhyani's '72 Hours' is based on Mahavir Chakra's Rifleman Jaswant Singh's life.
Who, in 1962, during the Chinese invasion of China, on his own alone, presented his feat by confronting China's rookie army in Arunachal Pradesh.
While the second movie is Rajendra Gupta - 'Who is a messiah Maulana Azad' is on the life of freedom fighter, journalist and Abul Kalam Azad, the first education minister of independent India.
The work done for his Hindu-Muslim unity in the film has been shown exclusively.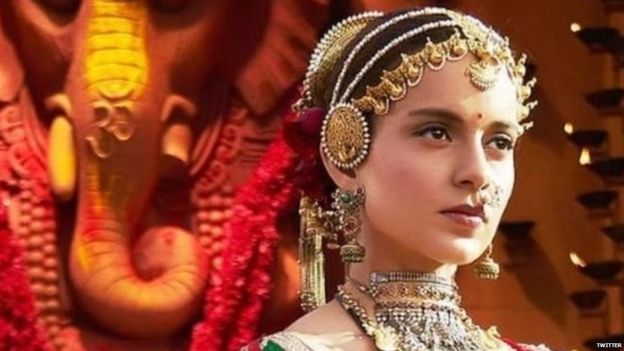 On January 25 next, two biopic films are being displayed simultaneously.
One of them is 'Amikarnika - The Queen of Jhansi' and the other is 'Thackeray'.
It is a coincidence that the popular film 'Padmavat' was released on January 25 last year.
She was also a biopic and she was among the last year's hit films that had done a pure business of 300 crore rupees in the country.
'Padmavat' was also centered on the life of Rani Padmavati and 'Manikarnika' is also on the life of Rani Lakshmibai.
Although some historians consider Padmavati to be a character of history not only of the official, the epic 'Padmavat'.
But both Padmavati or Laxmibai are getting a very special honor from our country for many years.
The story of Veerangana Rani Laxmibai is being read in the minds of children in text books.
So there is a lot of expectations from the movie 'Manikarnika'.
These expectations are so much that in the film, the role of Laxmibai is acting actress Kangana, who has already reached the national award for her superb acting.
This time it is interesting that Kangana is also making a special contribution in directing this film.
The film is being produced by Kamal Jain and Nishant Pitti with G. Studios.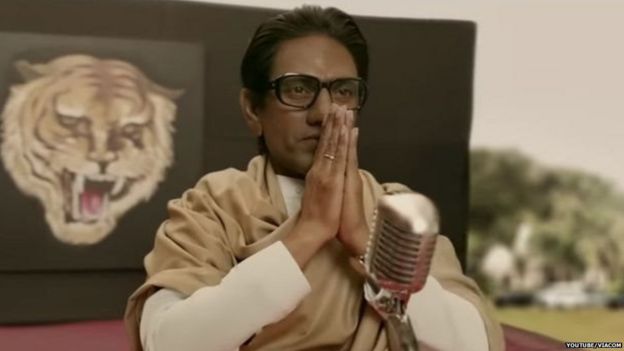 Meanwhile, director Abhijit Panse's 'Thackeray' is the founder of Shiv Sena and the life story of Balasaheb Thackeray who plays a key role in Maharashtra politics.
Therefore it is being displayed in Hindi along with Hindi.
Actor Nawazuddin Siddiqui plays the role of Thackeray in the film and Amrita Rao plays the role of his wife.
The film itself is in the headlines from its promo, hence the film is also being given a much better hope.
Focus
on women's life this year too
In 2019 where a biopic film is coming together in the first month, a new record is going on.
This year, filmmakers have also focused more on women's life in biopic films.
This year, 'Manikarnika' is on Rani Lakshmibai as well, along with another woman named Lakshmi, she will be able to see films on the life of 6 women this year.
The 'Chhapak' in these films has come in more headlines because it is the story of Laxmi Agrawal's life, which was fatal with acids but Lakshmi introduced her superb courage and learned the art of living even in these difficult situations. .
The big part of this movie is that Deepika Padukone is also making herself in the production of this film as Laxmi's role.
While the film is directed by Meghna Gulzar.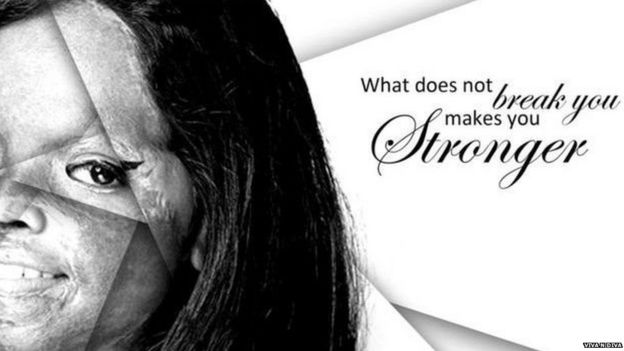 The way the movie 'Dirty Picture' came on the life of Silk Smitha, a few years ago.
On some similar lines, 'Shakeela' is now making a film.
Shakeela of Kerala, in the decade of the decade, had made a noise in the South Film Industry by working in many cms porn films.
Actor Richa Chadha is in the role of Shakeela in director Indrajeet Lankesh's 'Shakeela'.
In the world of badminton, the name of the name Saina Nehwal, who has excelled in the name of her name from her talent, is being produced by Bhishan Kumar of T-Series.
In which Saina is playing the role of actress Shraddha Kapoor.
Shraddha is also taking tips to play badminton from Saina for this.
Earlier, 'Mary Com' has also been made on the life of the female player.
In which Priyanka Chopra played the role of Marie Com.
Having got a commercial success, 'Meri Com' was also successful in getting some awards.
So Saina's biopic is also seen by everyone.
Here, Sridevi's daughter Jahnavi Kapoor is also playing a main character in a biopic.
This film by producer Karan Johar is inspired by the life of Indian Air Force's first woman pilot Gunjan Saxena.
Gunjan was posted in Kargil during the war in 1999.
Then, by contributing to Gunjan's contribution in this war, he came to be called Kargil Girl.
Another biopic which can be released this year with Cyclist Deborah Harold's
Who is then known as Deborah Country's Bicycle Star by representing India in various international competitions of bicycles.
But Deborah came into the discussion in 2004 even when he had spent a full week under the tree after being trapped in Port Blair during the Tsunami.
Actress Jacqueline Fernandez has got the chance to become Deborah in the film.
The part of the biopic came from 'Part Milkha Part'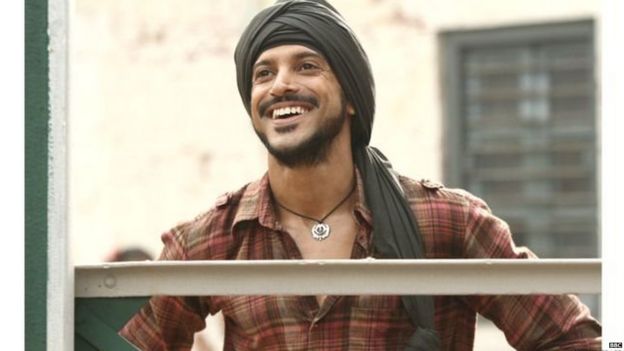 Here, biopic films are being made here only since the infancy of cinema.
But earlier it was made on the life of Goddesses and King Maharajas.
Or later on the life of freedom fighters.
The biggest biopic film on 'Great Leaders of India' was 'Gandhi' in 1982.
It was not produced by any Indian filmmaker, but by the famous British filmmaker Richard Attenborough.
This movie was liked worldwide, as well as the film received 8 Oscars.
After this we also got a biopic on some other Rajayakas including Ambedkar, Sardar Patel and Subhash Chandra Bose.
But the chatter of making a biopic in our filmmakers was seen only after 'Part Milkha Part'.
The famous shooter Milkha Singh, famously known as the Flying Sikh, came in 2013 when the 'Part Milkha Part' came from the audience, from general viewers to critics all liked it.
Filmmaker Rakesh Omprakash Mehra's Farhan Akhtar starring this film has earned 100 crores in the country and everyone's eyes opened.
Seeing together, many biopic films were started together.
My Com on Sports
Films like MS Dhoni, Azhar, Budhia Singh, Surma and Dangle started coming and there were films like Neerja, Veerappan, Sarabjit, Anna, Manto, Padmavat and Sanju.
Most of these biopic films have had success.
While 'Sanju', the film has made net business more than 340 crores only in its own country.
After this, now the interest of filmmakers in biopic films has increased even further.
The big stars in this year and next year will be seen in biopic films, including Amitabh Bachchan, Akshay Kumar, Hrithik Roshan, Ajay Devgan, Ranveer Singh, Vivek Oberoi and possibly Shahrukh Khan.
There is little doubt about Shahrukh Khan that he has already said yes to the role of Rakesh Sharma in the biopic 'Saro Jaan Ke Hai' of the country's first astronaut Rakesh Sharma and has prepared to go to NASA for his preparation.
But recently it was news that he would make the movie 'Don 3'.
But later on from the author of 'Jare Jaan Good', it has come to the conclusion that it is a rumor to tell that Shahrukh is 'doing everything from all the places' and not doing it.
Although this film will not be this year in 2020
In the next April, Ranvir Singh will also come in the well-known cricketer Kapil Dev's biopic '83'.
The name of the film '83', Reliance Entertainment and well-known director Kabir Khan, has kept that in 1983, Kapil Dev's captaincy had made history by winning India's World Cup.
Kapil is considered to be the greatest achievement in the life of Kapil.
It is also about taking Ranvir's real life wife Deepika Padukone as Kapil's wife Roma Dev.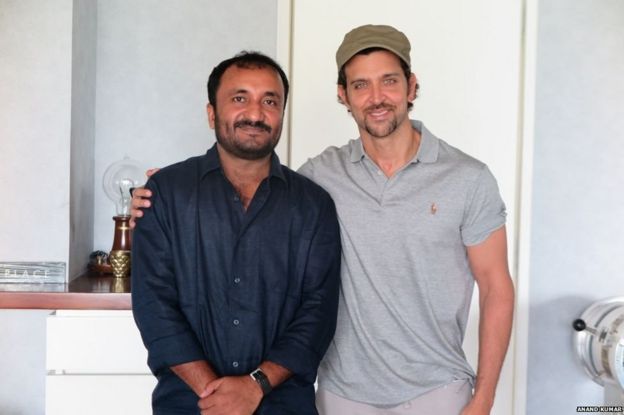 While Hrithik Roshan is coming in the role of Anand Kumar in the Reliance Entertainment's 'Super 30', a mathematician and Bihar's famous teacher Anand Kumar's biopic,
The film was supposed to take place on January 25 first.
But the film's director Vikas Bahal will be seen in April or July after coming to the name of Me Me and for some other reasons.
On the other hand, Ajay Devgan is also busy with loud noise to come in a biopic avatar of a historical warrior.
His movie name is 'Tantaji - The Anang Warrior'.
This film is the heroic saga of the army hero Tanaji Malusare of the Maratha Empire in the 17th century.
Saif Ali Khan is also present in this movie for the show on November 22 this year.
Hopefully the film will also have Kajol.
Along with this Amitabh Bachchan will be seen in the film 'Jhund' and Akshay Kumar will show the lives of two people in 'Kesari'.
The 'Jhunda' Nagpur sports teacher is based on the life of Barsha, who introduced a beautiful precedent by establishing 'Slum Soccer' in 2001 for children of Slum colony.
The attention of the children from their work, playing off soccer, offensive habits, so much so that it became thousands of teams all over Maharashtra.
This film is produced by Bhushan Kumar and director, Nagraj Manjule, who has already done a great Marathi film 'Sarat' and has already done a great job.
Producer Karan Johar and Akshay Kumar's 'Kesari', which will be released on March 21, is based on the life of Lord Yavalar Ichhar Singh, heroic warrior of the Battle of Saragarh in 1897.
Akshay has also done films like 'Padman', 'Airlift', 'Rustam' and 'Gold', which were based on biopic or any truthful incident.
Parineeti Chopra is also with her in this movie.
The film's director is Anurag Singh.
In addition to these films, the recent announcement of a film on PM Narendra Modi's life has also been announced.
Before this, actor and MP Paresh Rawal has already announced the realization of the life story of Narendra Modi on the silver screen.
But Suresh Oberoi has started the film with his son Vivek Oberoi in the role of Narendra Modi.
The director of the film is Omang Kumar who has also made two biopic like 'Marie Com' and 'Sarabjit' before.
This film will come this year or next year it is not clear right now.
But being a biopic on the present Prime Minister is certainly a big deal, and the bustling of the biopic films has become even faster.